5 Top NASDAQ Tech Stocks: Iteris Makes Gains to Lead
Mimecast, Accelerate Diagnostics, Avid Technology and Rocket Fuel were also the week's top gainers.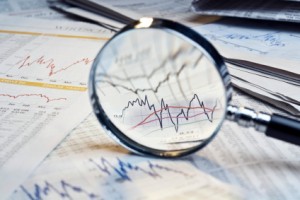 The NASDAQ Technology Sector (INDEXNASDAQ:NDXT) had a good week and was up 1.67 percent to end the week at 2,979.19 points by market close on Friday. 
The new year has been ushered in with a ton of technology news, as the world descended on Las Vegas for the annual global consumer electronics and consumer technology tradeshow, CES, which finished this week. Trump's presidency is fast approaching and his strained relationship with tech leaders has been ranked as one of the biggest risks of 2017, in a report by Eurasia Group.
Despite remaining uncertainty surrounding the Trump presidency, here are last week's top NASDAQ tech stocks in the computer software and processing industry:
Here is a closer look at last week's top gainers:
Iteris
Iteris is an American company that applies big data findings to solve issues in transportation and agriculture, making commutes and roads safer. For example, with PedTrax, they measure pedestrian traffic on roads, identifying those on foot and on bikes, in order to perfect signal timings. They recently announced that insurance provider QBE NAU has signed a multi-year subscription agreement for Iteris' ClearAg weather, wind and soil data technology, to improve crop reporting and reduce crop loss.
Shares of Iteris gained 20.21 percent year-to-date, and ended the week at $4.64 per share.
Mimecast
Mimecast is an international company managing cloud-based services for Microsoft. They have recently been named a leader in The 2016 Gartner Magic Quadrant for Enterprise Information Archiving.
Shares of Mimecast gained 13.82 percent year-to-date, and ended the week at $21.17 per share.
Accelerate Diagnostics
Accelerate Diagnostics is an in vitro diagnostics company focused on providing solutions for drug resistant organisms and hospital-acquired infections. They presented recently at the 35th Annual J.P. Morgan Healthcare Conference in San Francisco, which could have brought them to the attention of investors and a wider audience.
Shares of Accelerate Diagnostics gained 12.41 percent year-to-date, and ended the week at $22.65 per share.
Avid Technology
Avid Technology is the provider of an open and integrated technology platform, with corresponding applications and services that allow for the creation, distribution and monetization of audio and video content. The company develops, markets, sells and supports software and hardware for digital media content production, management, secured content storage and distribution. They recently signed a major framework agreement with Al Jazeera Media Network, continuing their strategic relationship and helping Al Jazeera realize its own cloud strategy.
Shares of Avid Technology gained 12.31 percent year-to-date, and ended the week at $5.11 per share.
Rocket Fuel
Rocket Fuel are experts on marketing technology who have recently shifted to mobile apps. They announced organizational changes in their bid to become a leading SaaS-based platform solutions company.
Shares of Rocket Fuel gained 11.46 percent year-to-date, and ended the week at $2.14 per share.
Don't forget to follow us @INN_Technology for real-time news updates. 
Data for 5 Top NASDAQ Stocks articles is retrieved each Friday after market close using The Globe and Mail's market data filter. Only companies with a market capitalization greater than $50 million and less than $500 million prior to the week's gains are included. Companies within the computer software and processing sector are considered. 
Securities Disclosure: I, Emma Harwood, hold no direct investment interest in any company mentioned in this article. 
Related reading:
5 Top NASDAQ Tech Stocks: ModusLink Global Solutions Makes Gains to Lead
5 Top NASDAQ Tech Stocks: Web.com Group Makes Gains to Lead
5 Top NASDAQ Tech Stocks: MeetMe Makes Gains to Lead
5 Top NASDAQ Tech Stocks: Mattersight Corporation Makes Gains to Lead
5 Top NASDAQ Tech Stocks: QAD Inc. Makes Gains to Lead