Yellow Rock Makes High-grade Vanadium Discovery at Gabanintha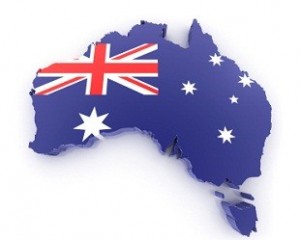 Australia-based Yellow Rock Resources (ASX:YRR) ended last week on a high note, announcing a new high-grade vanadium discovery at its Gabanintha project. A reverse-circulation (RC) drill program returned intersections of up to 2.15 percent V2O5, which is the highest grade ever seen at the project.
Drilling also returned large widths of mineralization greater than 1.35 percent V2O5, which according to Yellow Rock confirms Gabanintha's world-class status and makes it one of the highest-grade projects being advanced globally. Furthermore, drilling brought 158 significant intersections of greater than 0.5 percent V2O5 and wider than 4 meters.
The 63-hole, 5,955 meter RC drill program is now complete, and is the first step to upgrading and updating the resource estimate for the site. Yellow Rock expects intersections to provide a strong basis for the resource estimation process, which should begin shortly.
"The new results, particularly the high grade 'sweet spots' above 1.35 percent V2O5 are hugely encouraging for the project's development. It all confirms Gabanintha's significance as one of the highest-grade projects being progressed globally. We now look forward to the diamond drill results and commencing the integration of all the valuable data into a clear pathway forward for the project," Yellow Rock's CEO, Vincent Algar, said in Friday's release.
Next steps
Yellow Rock is currently in the process of compiling data from the RC drill program. Geotechnical logging of the diamond and core sampling is underway, and according to the company, it is moving forward to key project advancement activities in the coming months; those activities include geological and mineralization domain assessments. A resource estimation consultant and mining consultant will also be engaged next month.
"On completion of the Mineral Resource Estimate and mining study, the Company will utilize the new results, combined with the metallurgical test results to commence and complete a Scoping Study report, based on the principles outlined in the previously released Concept Study (ASX Announcement 15 September 2014), which indicated the project's potential," the company states in its press release.
Engaging the industry
Besides working on Gabanintha, Yellow Rock recently announced that it has been accepted as an associate member of the Clean Energy Council (CEC) of Australia. It believes that demonstrates its commitment to servicing the renewable energy market. Essentially, the membership will help the company promote its achievements while engaging with other industry participants and policy makers.
Following the acceptance into the CEC, Algar presented at the Canary Network "Stocks to Watch Roadshow" conference in Melbourne and Sydney, which took place on June 3 and 4.
"The latest excellent drill results give us another opportunity to expand out relationships in the financial and renewable energy sectors," Algar said at the time. "Gabanintha is a project which has the ability to support renewables as a supplier of vanadium for battery storage technology. In addition, Gabanintha can be supported by renewable energy generation to reduce its own operating costs, making it a unique opportunity for investors."
At close of day Friday, Yellow Rock's share price was up 9.09 percent, trading at AU$0.012. Year-to-date the company's share price is up 50 percent.
Securities Disclosure: I, Kristen Moran, hold no direct investment interest in any company mentioned in this article.