Uranium Participation Corporation Reports Net Losses of $20 Million
Uranium Participation Corporation (TSX:U) announced their financial results for the three months ended May 31, 2013.
As quoted in the press release:
Net losses incurred of $20.0 million for the three months ended May 31, 2013 (May 31, 2012: net income of $27.4 million) was primarily due to unrealized losses on investments of $19.1 million (May 31, 2012: unrealized gains of $29.5 million) a result of the decline in U3O8 and UF6 spot prices, offset by an increase in foreign exchange rates in the period.
To view the whole press release, click here.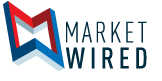 "Why Uranium Is Planet Earth's Ultimate Source Of Green Energy"
Discover why Bill Gates, Paul Allen and the founder of Greenpeace agree that Uranium is the #1 energy resource to invest in right now.