Forum Uranium Corp Intersects Grades of up to 1.80% U3O8 at Otis West
Forum Uranium Corp. (TSXV:FDC) and joint venture partner NexGen Energy Ltd. announced drill results from Otis West.
As quoted in the press release:
Highlights
24.5 metres grading 0.21% U3O8, including 1.80% U3O8 over 0.5 metres
Mineralization in 5 holes from two drill fences at 50 metre spacing
Mineralization remains open to the east along an unconformity offset
To view the whole press release, click here.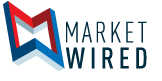 "Why Uranium Is Planet Earth's Ultimate Source Of Green Energy"
Discover why Bill Gates, Paul Allen and the founder of Greenpeace agree that Uranium is the #1 energy resource to invest in right now.