Lithium Producer Sees Strong Demand Recovery in Lithium Primaries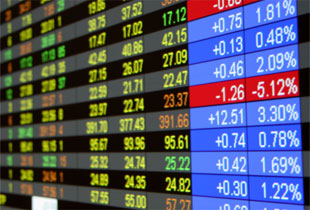 By Dave Brown —Exclusive to Lithium Investing News
FMC Corporation (NYSE: FMC) reported net income of $82.9 million, in the third quarter of 2010, versus net income of $28.0 million, in the third quarter of 2009. Net income in the current quarter included restructuring and other income and charges of $0.6 million after-tax, versus restructuring and other income and charges of $37.3 million after-tax, in the prior-year quarter. Excluding these items in both periods, the company earned $1.14 per diluted share in the current quarter, an increase of 28 percent versus $0.89 per diluted share in the prior-year quarter. Third quarter revenue of $772.5 million was 8 percent higher than $713.3 million in the prior year.
Pierre Brondeau, FMC president, chief executive officer and chairman, said, "We delivered another strong quarter with double-digit earnings increases and significant margin expansion in all three operating segments. Agricultural Products realized higher sales in all regions and benefited from favorable product and geographic mix. Specialty Chemicals' performance was driven by broad-based volume growth in lithium and BioPolymer and continued productivity improvements. Industrial Chemicals' results were driven by volume gains in soda ash and peroxygens and lower raw material and energy costs."
Revenue in Specialty Chemicals was $202.2 million, up 5 percent versus the year-ago quarter as a result of the continued demand recovery in lithium primaries, higher volumes and selling prices in lithium specialties and volume growth in BioPolymer.
Outlook
Regarding the outlook for 2010, Mr. Brondeau said, "For the full year 2010, we have raised the midpoint of our guidance with our expectation for earnings before restructuring and other income and charges of $4.70 to $4.80 per diluted share, a 14 percent increase above last year at the midpoint of this range." According to Reuters Estimates, analysts are expecting the company to report earnings per share (EPS) of $1.03 for the fourth quarter of 2010; EPS of $4.75 for fiscal 2010.
Investors will also be interested to note Mr. Brondeau's optimism for the company's Specialty Chemicals' earnings, "projected to increase approximately 20 percent, as BioPolymer is expected to achieve its sixth straight year of record earnings driven by continued strong commercial performance while lithium realizes significant earnings improvement primarily through strong demand recovery in lithium primaries."
Battery Technology Developments
In a joint research project, Lockheed Martin (NYSE:LMT) and Rice University researchers have created a small sized silicon enhanced lithium-ion battery with greatly increased energy storage capacity for electric vehicle (EV) and energy storage use.  Silicon can store large quantities of lithium as a negative charge, 10 times more than carbon or graphite, which is more commonly used. However, charging and discharging cycles the silicon and it cracks after a few cycles, even with the addition of layered silicon nanowires maximizing surface area. The new approach makes micron-sized holes in a silicon wafer (of about 10-50 micron long), allowing it to expand with less stress.  The design, if it can be readily transferred into a commercial process, could lead to lithium ion batteries that are very much smaller or which can last up to 10 times longer.
Upcoming Events of Interest
The 6th annual Lithium Mobile Power conferences organized by the Knowledge Foundation will be held in Boston, next week from November 4-5, 2010 at the Hilton Boston Back Bay.  According to Dr. Serge Pann, Vice President of Science & Technology at the Knowledge Foundation, "Recent significant innovations have propelled lithium-ion battery technology to a position in the marketplace far exceeding initial expectations. From a vast array of portable applications, to micro medical devices, to high-power automotive, these breakthroughs have paved the way for an emerging market with unlimited potential."
Lithium Mobile Power 2010 will guide attendees from technology and materials development through device packaging and integration to applications in a mobile power marketplace. Program topics include:
Li-ion batteries for PHEV, HEV, and EV – issues and solutions
Revolutionizing Li-ion batteries for portable and consumer products
Materials challenges – electrodes & electrolyte
New electrolyte technologies for higher power and energy density
System design & integration
New lithium chemistries for better electrodes and higher performance
Publicized safety incidents and recalls of lithium-ion batteries have raised some concern regarding lithium-ion battery safety which will be addressed at the conference.  Safety presentation topics include:
Application specific battery safety issues affecting battery performance
Major battery degradation and reliability factors
Battery management systems
Commercial cells evaluation and failure analysis
Advances in testing techniques and protocols
High throughput testing, automation and modeling for better safety
Regulatory issues
Interested investors unable to attend the conference in person, it will be possible to participate virtually via live webcast.