Tasman Metals Announces REE Recovery in Excess of 90% within a Concentrate Mass Between 6% and 7% at Olserum Project
Tasman Metals Ltd. (TSXV:TSM,NYSE:TAS) announced results of the first phase of metallurgical testing at the Olserum heavy rare earth element (REE) project in Sweden, resulting in  REE recovery in excess of 90% within a concentrate mass between 6% and 7% of the original sample.
As quoted in the press release:
This represents a very encouraging increase in REE grade of approximately 14 times. A very high grade magnetite concentrate was also produced as a by-product during testing.
Tasman's President and CEO, Mark Saxon, said:
This new set of processing results is a significant step forward, with the concentrate quality and REE recovery approaching targeted levels. We look forward to what the next stages of optimization can deliver for both the REE and magnetite concentrates.
To view the whole press release, click here.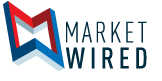 Get Our Expert Guide to Rare Earth Investing FREE!
Download this FREE Special Report,
Rare Earth News and Rare Earth Metals Prices: What you Need to Know
.