Governments Discuss Strategic Minerals Policy as Rare Earth Supply Chain Tightens
By Michael Montgomery—Exclusive to Rare Earth Investing News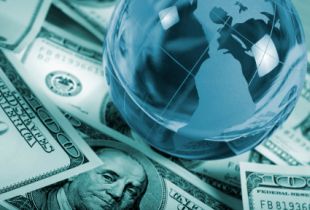 The power that China holds over the rare earth market is well documented. They produce over 95 percent of rare earth oxides worldwide, and their trade practices have sent the prices for the elements through the roof.
This monopoly and market control has created a wave of  investment interest in junior miners with rare earth projects.
The shortages of the minerals have prompted the US and European governments to develop strategies for the secure supply of the metals needed for high tech and military applications. Recently, government officials in the UK and Europe held hearings over the strategic importance of rare earths. Trying to develop strategies for securing supplies of the metals has proven difficult.
Recycling of rare earths has been thrown around as partial solution. Japanese tech firms have discussed 'urban mining' as a way to get rare earths from discarded e-waste. However, in the recent UK hearing over strategic minerals the British Metals Recycling Association (BMRA) spoke about the complexities of recycling.
"Some are claiming the U.K. should protect its position strategically, recycling them within Europe and not exporting them… The widespread use of these metals is a relatively recent phenomenon, and so there is not a significant amount recovered through [Waste Electrical and Electronic Equipment] recycling. Currently, recovering these materials can be costly and only produces very small quantities, making it uneconomical," stated Ian Hetherington, BMRA's director general.
The BMRA added that there is little incentive to invest in developing recyling methods for rare earths. However, Mr. Hetherington added, "This situation is likely to change over the next ten years."
The European Union is also trying to devise their own strategy. The European Commission is hoping for industry to start recycling and stockpiling rare earths, which may dampen high prices and alleviate supply shortages.
"The commission is investing 17 million euros ($23 million) for research into improving underground technologies and the substitution of some rare earths. It also hopes to improve recycling of electronic and car parts that contain rare earths," reported Judy Dempsey, for The New York Times.
The need for recycling could be more economically viable if the true costs of extraction, with the added costs to the environment, are added into the equation. Prices for rare earths were held down for a decade as China's lax environmental policies made the extraction of the minerals artificially low. With China now trying to tackle the environmental degradation caused by their rush corner the market, prices have risen to account.
The change in the status of China from a net exporter to net importer of rare earths may have an effect on pricing. Just as with molybdenum, when China becomes a net importer of minerals in which they dominate, prices rise dramatically. Recently the head of the Chinese Society of Rare Earths stated that China will become a net importer of rare earths, citing domestic consumption as a primary cause.
"(There are) early signals that China is moving from sell-side to buy-side. China becomes a new market opportunity for producers outside China," stated Chen Zhanheng, director of the Chinese Society of Rare Earths.
What could push prices even higher is the creation of a Chinese national strategic stockpile of rare earths. There have been numerous rumors over whether or not this stockpile would be created, and over the last few days the rumors have morphed  into reality.
"The reports say storage facilities built in recent months in the Chinese province of Inner Mongolia can hold more than the 39,813 metric tons China exported last year… Chinese state media reports say stockpiles may eventually top 100,000 metric tons," reported James T. Areddy, for The Wall Street Journal.
The stockpiling of these minerals may mean a few things. Firstly, a further reduction to export quotas may be coming. This is tempered by China's crackdown on illegal mining in the country which skews export totals. If the previously illegally mined rare earths are diverted to the stockpile the outcome may be a net push in terms of exports.
Secondly, if China does start building a large stockpile of rare earths, they may have to import rare earths to feed the stockpile and their own domestic consumption. This new demand may be a factor in the Chinese Society of Rare Earths predictions of China becoming a net importer. The supply chain for rare earths is tight, and the increased demand for the invaluable minerals will only squeeze the supplies even tighter until new non-Chinese mines are at full production.
Get Our Expert Guide to Rare Earth Investing FREE!
Download this FREE Special Report,
Rare Earth News and Rare Earth Metals Prices: What you Need to Know
.