Manganese Market Rocked by Odisha's Mining Ban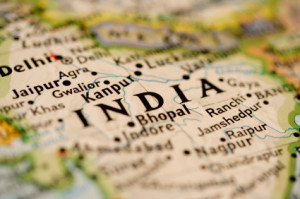 Manganese supply was dealt a blow last Friday when India's Supreme Court passed a limited mining ban on the state of Odisha, which produces more than 50 percent of the country's manganese and iron ore. 
The ban led to the suspension of 102 mining leases, 26 of which are associated with manganese and iron ore mines, according to Newstrack India. While that's less than half of the 56 manganese and iron ore mines in the region, The Times of India explains that together they account for almost 25 percent of national production of the two minerals.
At the heart of the issue is the fact that the mines were "operating as second and subsequent renewals without any express orders of renewal passed by the state government," as per Newstrack India. That's a problem, the news outlet states, because "the provision of deemed renewal is not available for the second and subsequent renewals of a mining lease."
Fortunately, the mining ban is only temporary. Justice AK Patnaik, one of the three judges who ordered the ban, is quoted by Newstrack India as saying the mines can again operate once "the state government passes express orders after it forms an opinion that in the interests of mineral development it is necessary to renew the leases and after it records reasons for renewal of the leases in respect of the minerals."
Also fortunate is the fact that the Supreme Court seems keen on making the renewal process as quick as possible. It has ordered the government of Odisha to consider and dispose of all renewal applications within the next six months. Further, the state's government must first look at "renewal applications for mining leases which were granted for captive mining for providing iron or manganese ore as raw material for industries," only considering renewal applications for other leases after that.
Some progress has already been made — on Monday, The Economic Times quoted Odisha's chief secretary, JK Mohapatra, as saying that a "high-level committee has already recommended renewal of five of the 26 mines."
That said, 21 manganese and iron ore mines still remain offline, and production of both metals is bound to be affected. Many market participants see the Indian steel industry bearing the brunt of the blow. "There is an acute shortage of iron ore production in Odisha, which met nearly 60 per cent of the raw material requirement of domestic steel industries, following the apex court's order. Going by the simple price fixation formula based on demand and supply, this is automatically going to jack up prices," an official at a mining company not affected by the ban told Business Standard.
Company news
Early this month, rumors began flying that Glencore Xstrata (LSE:GLEN) is considering an offer to buy privately owned Eurasian Natural Resources' Zhairem GOK, one of Kazakhstan's largest manganese ore mining and processing plants. Bloomberg cites people familiar with the situation as saying that the plant could sell for between $100 and $200 million, also noting that the sale would build on Glencore Xstrata's acquisition of manganese assets from Vale (NYSE:VALE).
More recently, Reuters Africa reported that Pan African Minerals' development of the Burkina Faso-based Tambao manganese project will cost as much as $1 billion. Despite the cost, Tamboa is a priority for the country, which recently granted it an exploitation permit. That's because it will help Burkina Faso reduce its reliance on the gold and cotton industries.
Securities Disclosure: I, Charlotte McLeod, hold no direct investment interest in any company mentioned in this article. 
There Is No Guide to Critical Metals Investing That is More Concise, Clear and Authoritative.
Download this FREE Special Report,
Investing in Today's Critical Metals – Context for Lynas News and Molycorp News
.