Will the US Produce Graphite?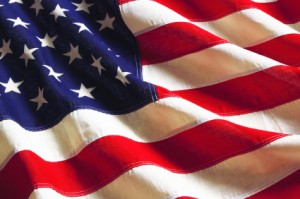 Graphite is deemed critical by the United States, the European Union and other countries, but it is not produced by the US, according to the US Geological Survey. With China producing around 80 percent of the world' s graphite, it is imperative that the US find graphite sources, preferably in its own backyard, in case China puts a rare-earth-elements style ban or quota on exports.

"More than 50 percent of the US' graphite requirement is met by imports from China, which is a cause for concern for the US government," Taras Berezowsky wrote in MetalMiner last month.
Nearly a century ago, graphite was mined abundantly in the US, mostly in Alabama. In 1917, the country produced 2,622 tons of amorphous graphite and in 1916 it produced 10.9 million pounds of crystalline graphite, according to a New York Times article. But the US Geological Survey reports that no graphite has been mined in the US since 1990, when United Minerals Co suspended operations at it graphite mine in Montana.
"There are a few small historic resources that are not NI 43-101 compliant, which are insignificant and inactive," Anthony Huston, president of Vancouver-based Graphite One Resources (TSXV:GPH), told Graphite Investing News in an interview. He said the US lacks deposits because of its geology.
But at least a few companies are trying to explore for graphite in the US.
Graphite One itself is currently expanding its Graphite Creek project on the Seward Peninsula of Alaska. Large-flake, high-purity graphite has been exposed at surface at this project, which potentially holds more than 200 metric tons (MT) of 5 to 10 percent carbon-grade graphite. The company plans to advance the Graphite Creek project to a NI 43-101 compliant resource in 2013.
"We are the only advanced graphite project in the US," Huston said. "Since the US has recently declared graphite a strategic mineral, we are poised to be the US's premier graphite project/deposit."
Along with Graphite One, Alabama Graphite (CNSX:ALP) believes it offers a new beginning for graphite production in the US. Its Coosa graphite project in Coosa County, Alabama, is located in an area with significant historical production of crystalline-flake graphite.
It will be a long time before graphite production becomes a reality in the US. But fears are rising about China's intentions regarding this critical mineral, which is viewed as an important part of the green revolution because of its use in pebble-bed nuclear reactors and batteries for electric vehicles.
"There are no rare-earth style quotas at the moment," Simon Moores, a graphite market specialist with Industrial Minerals in London, told The Critical Metals Report in a recent interview. "China doesn't say, 'We are only allowing 400,000 tons of graphite to be exported every year'. But the country is doing things that could restrict the raw materials supply. The government doesn't like exporting raw materials that other people make money from. It is trying to build a value chain to unlock the value in its natural resources."
Moores explained that China exports flake graphite to Japan. Japan turns that into battery-grade graphite and uses it to make anodes and then batteries, which cost much more than raw graphite. "Now China is trying to build those finished products domestically," Moores said. "As a result, less raw material will come out of the country. In addition, China is trying to control its sprawling mining industry by forcing consolidation. Graphite is a perfect example of a sprawling Chinese mining industry."
In the meantime, graphite exploration outside of China is growing. Focus Graphite (TSXV:FMS), Ontario Graphite, Standard Graphite (TSXV:SGH), Northern Graphite (TSXV:NGC) and others are all exploring for graphite in Ontario and Quebec.
In Australia, Buxton Resources (ASX:BUX), Archer Exploration (ASX:AXE), Monax Mining (ASX:MOX) and Syrah Resources (ASX:SYR) have stepped up to explore graphite.
Globally, demand for graphite is about 1.14 million MT, split evenly between the large-flake variety and the amorphous graphite used for industrial purposes. Some estimates peg graphite demand at 1.6 million MT by 2020.
Graphite prices exceeded $1,300 a MT in the late 1980s, but crashed to $600 to $750 a MT in the 1990s as Chinese producers dumped product on the market. Graphite prices, which are a function of flake size and purity, crossed $3,000 a MT recently. However the price of natural flake graphite fell in May, its first decline since March 2009, as demand from Europe and China slowed.
Securities Disclosure: I, Karan Kumar, hold no direct investment interest in any company mentioned in this article.
Investing in graphite? Eagle Graphite Incorporated (TSXV:EGA) owns one of only two natural flake graphite production facilities in North America. Eagle Graphite recently achieved 99.995% purity from flake graphite produced from the processing plant of the Black Crystal project in BC.

Connect here and don't miss an update!

Learn More