Graphite in Africa: Madagascar, Mozambique, Namibia and Tanzania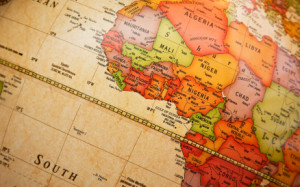 As demand for graphite continues to grow, companies are seeking high-quality deposits that make good economic sense. 
Many companies have found such deposits in Africa, particularly in Madagascar, Mozambique, Namibia and Tanzania. Below is a list of several juniors working in those areas, along with some information about their projects and what they're up to at the moment.
Madagascar
Canada's Energizer Resources (TSX:EGZ,OTCQX:ENZR) is a mineral exploration and mine development company focused on graphite and vanadium. Its flagship project is the Madagascar-based Molo graphite project.
The company released a preliminary economic assessment for Molo in February 2013, and is now working on a full feasibility study, which it expects to release by the fourth quarter of this year. Earlier this month, Energizer hit a key milestone with the upgrading of a portion of Molo's NI 43-101 mineral resource estimate to measured status.
More recently, the company announced that members of its management team have gone to Asia for an extended period to work on offtake and project investment discussions with some of the world's largest flake graphite buyers and end users. Those executives are from the refractory, lithium-ion battery and consumer electronics industries.
Mozambique
The top priority for Australia's Syrah Resources (ASX:SYR) is its Balama graphite-vanadium project in Mozambique. Balama is a large mining concession located in Cabo Delgado, a province at the northern end of the country, and it is accessible from a road that runs directly from the port of Pemba.
Field reconnaissance and a drilling program of over 100 holes has "delineated an extensive, outcropping area of high-grade graphite and vanadium" at Balama, Syrah states on its website. Much of the graphite at Balama is coarse flake, which sells well on the international market.
Syrah received a 25-year mining license for Balama at the end of last year, and construction of the infrastructure necessary to mine at Balama will begin in the spring of 2015. Last month, there was much speculation that Glencore (LSE:GLEN) might take over Syrah, but as yet there has been no confirmation from either party and many analysts believe it's unlikely to happen.
Triton Minerals (ASX:TON), another Australian mineral exploration company, has three graphite projects in Cabo Delgado: Balama North, Balama South and Ancuabe. Its key focus is the Balama North project, which is right next door to Syrah's Balama East deposit.
After receiving official environmental approval from the provincial government last year, Triton was able to begin drilling activities at all three of its projects. This summer, it has been focusing on the Nicanda Hill prospect at Balama North — Managing Director Brad Boyle told Graphite Investing News (GIN) last month, "[n]umbers are looking very sizeable, and we've already proven up a mineralization zone that is about a kilometer wide and could be up to 6 kilometers long — it has grades in excess of 25 percent."
Namibia
Development-stage Next Graphite (OTCQB:GPNE) is aiming to relaunch the past-producing Aukam graphite mine in Southern Namibia. The mine, which according to the company is the only historical graphite production site in the country, put out 25,000 tonnes of graphite between 1940 and 1974. Next Graphite believes the site could still hold over 4 million tonnes of high-grade, large-flake, hydrothermal-sourced graphite, but it has not yet completed a formal mineral estimate.
Recently, Next Graphite announced the start of bulk screening and testing of its onsite tailing heaps, all of which are graphite-bearing rock. Cliff Bream, the company's CEO, said in a release, "[t]his begins the important stage of our Phase II testing."
Tanzania
Australia-based Kibaran Resources (ASX:KNL) has 100-percent interests in three graphite projects in Tanzania: Tanga, Mahenge and Merelani-Arusha. Mahenge, which hosts the Epanko deposit, is a historically recognized graphite project in the country, and in the past, exploration has revealed high-grade, coarse-flake graphite.
This summer, Kibaran has been focusing on Epanko, with its aim being to advance it to a production decision. At the same time, it has been working on consolidating the Merelani graphite province. Managing Director Andrew Spinks recently told GIN, "[t]his consolidation will provide us with access to another significant graphite province with historical production."
On a different note, Kibaran is unique in that last year it reached an offtake agreement with a European graphite trader, making it the first ASX-listed company to secure an offtake for graphite sales. It also has a memorandum of understanding to look at graphite and graphene opportunities in 3D printing.
Is there a graphite company in one of these countries that we missed? Let us know in the comments!
Editorial Disclosure: Energizer Resources and Next Graphite are clients of the Investing News Network. This article is not paid-for content.
Related reading: 
Energizer Resources: US Vote of Confidence for Madagascar is Good News
Analysts Question Glencore's Rumored Syrah Takeover
Triton Minerals: Rapidly Making Progress in Mozambique
| | |
| --- | --- |
| | Namibia is ranked #1 in Africa for mining investment and Next Graphite, Inc. (OTC:GPNE) has 140,000 tonnes of graphite stockpiled at surface with flotation testing achieving results as high as 97.1% pure graphite. Connect and don't miss out as they re-launch the Aukam Graphite Project. |