Copper in Africa: South Africa, DRC, Zambia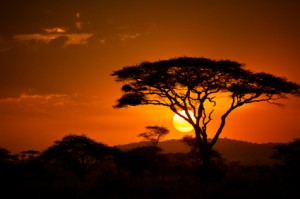 Africa is one of the most important sources of copper in the world, with production coming primarily from Zambia, South Africa and the Democratic Republic of the Congo's (DRC) Katanga Province. In 2008, South Africa produced 89,700 tonnes of copper while Zambia produced 131,400 tonnes, according to Mining Intelligence Database (MID).

Other copper mines in Africa can be found in Marrakech, Morocco, as well as in Cameroon and Botswana.
South Africa
South Africa is where commercial-scale copper mining in Africa started. In 1966, Palabora Mining Company (OTCMKTS:PBOAF) opened the region's first open-pit copper mine in the Loolekop central zone in Northwestern South Africa. The mine has remained one of the largest and deepest open-pit mines in the world. Today, Palabora produces about 80,000 tonnes of copper a year.
Democratic Republic of the Congo
Katanga Province is located on the Central African Copperbelt and is known for its vast mineral resources, including copper, cobalt, tin, uranium and diamonds. Copper is the province's most important commodity.
One of the largest-scale copper miners in the DRC is Katanga Mining (TSX:KAT), which is working on two joint ventures Kamoto Copper Company (KCC) and DRC Copper and Cobalt Project (DCP).
KCC produced its first copper cathode at the end of 2007 once Phase I of a four-phase refurbishment of the brownfield site was complete, the company's website states. Katanga aquired DCP in 2008 through its merger with Nikanor. Both ventures operate on adjacent properties in the DRC. Katanga is looking to merge KCC and DCP in the future.
Australia-listed Tiger Resources (ASX:TGS) is also a copper-cobalt producer in the DRC. Tiger is looking forward to producing its first 25,000-tpa copper cathode from the SXEW plant at the Kipoi project in the coming months. It is also planning for the next phase in the project's development.
Also in the DRC is Ivanhoe Mines (TSX:IVN), which has been exploring in Africa since 1994. The company is working on developing two copper projects — the Kamoa copper project and Kipushi zinc-copper project — in the Central African Copperbelt.
Zambia
Zambia is Africa's biggest copper producer. The metal accounts for more than 70 percent of the country's export revenues.
Zambia's mines minister, Yamfwa Mukanga, said in April that the country expects copper output to reach 1.1 million tonnes annually by 2015, an increase of 34 percent from current levels, according to Bloomberg. As of 2009, Zambia was the eighth-largest copper producer in the world, as per MID.
A major copper mine in Zambia is the Chibuluma South mine, which reached full production in July 2006, producing 40,000 tonnes of copper ore a month, Mining Weekly reported. The mine's owner, Metorex (OTCMKTS:MRXLY), began commercial operations at the location a year earlier. The company is focused mainly on copper and cobalt production in the Central African Copperbelt. It produced 76,409 tons of copper in 2010.
Here are some snippets on a few of the other copper mining companies operating in Zambia:

Is the "looming copper supply crunch" fact or fiction? It's time to debunk a few industry myths.
Learn everything an investor needs to know about copper supplies and demands. Click below to download a FREE industry report on copper investing.
Send me the report!
Click here to download for free