The profile below is part of a campaign paid for by Hinto Energy. This profile provides detailed information, helping investors make better investment decisions. Hinto Energy's support of Oil and Gas Investing News ensures we can continue to bring you unbiased, independent news and information.
OVERVIEW
Hinto Energy, Inc. (OTCMKTS:HENI) is focused on acquiring U.S. oil and natural gas producing assets primarily located in the Rocky Mountain Basins. The company specifically targets properties that have proven oil and gas reserves with the potential for further exploration and development.
Currently, Hinto has extensive land holdings in the Uinta Basin in Utah and Musselshell County Montana comprising roughly 15,000 acres and 40 wells. Its Mason oil field, located in Montana is currently producing approximately 40 barrels of oil per day from three wells, and has plans to substantially increase production from this filed before the end of the year. The Company recently announced the acquisition of a 100 percent working interest in 8 additional oil wells and 640 acres in Musselshell County, Montana.

INVESTMENT HIGHLIGHTS
Experienced management team
Currently producing and selling oil
Significant reserves with potential to increase production at both Montana and Utah properties
Operating in favourable jurisdictions within Montana and Utah
Focused strategy to quickly create cashflow to ensure value and security for investors
KEY PROPERTIES
Musselshell County, Montana
Located in Musselshell County, Montana, the Mason Lakes oil field comprises 1,160 gross and 1,000 net acres including six wells. Hinto owns a 95 percent working interest in the property.
Since acquiring the Mason Lakes Oil Field in July of 2013, Hinto has undertaken substantial re-work on existing wells on the property. It quickly put some of the Mason Lakes wells back into production in October of 2013 and began selling oil that same month. Following that, the company reported an increase in oil sales by December, illustrating its commitment to quickly generate a return of investment .
Hinto continues to enhance operations in order to increase production at Mason Lakes, reporting that it had upped its output to 20 to 25 barrels of oil per day in April 2014, and again to 25 to 40 barrels of oil per day in July. The company currently has three wells in production at the property, and plans to bring 5 additional wells into production in Montana during the third quarter.
Once it completes rework on its existing wells, Hinto will start to evaluate phase two of its field development plan for Mason Lakes, which will include drilling additional injection and production wells.
In July 2014, a reserves estimate was completed for Mason Lakes, which indicated a remaining production life of about 14.8 years for the property with a 13 percent decline rate, suggesting that the property has good long term potential.
Hinto continues to expand its holdings in Musselshell County. It acquired a 100 percent working interest in a further 8 wells and 640 acres in the area in August 2014, and sees potential for the drilling of an additional 8 wells on the property. The company plans to begin drilling by the end of 2014, weather permitting, and continues to evaluate other production opportunities in proximity to the Mason Lakes Field. Hinto is considering acquisition opportunities that include existing production, and also looks for opportunities to enhance production through well rework projects and through the addition of further wells at such properties.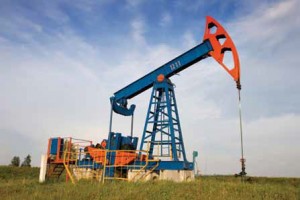 Uintah Basin, Utah
In February 2012, Hinto acquired South Uintah Gas Properties, Inc., thereby securing 5,000 gross acres of the mineral interest in the Uintah Basin in Utah. The company quickly put a deep gas well into production on the property and reworked the well to account for higher than expected volumes of high value natural gas liquids. Since, Hinto has continued to expand its interest in the Uintah Basin. In June 2012, the company acquired 4,783 gross acres in the Cisco Springs Fields with a net revenue interest (NRI) averaging roughly 80%. The property included 27 wells in need of reworking, as well as several drilling locations that were noted as prospects for offset wells.
At that time, the Cisco Springs assets were producing 5-15 barrels of oil per day. Furthermore, Hinto noted that when gas wells are connected to the pipeline and brought on-line, it could expect additional production of approximately 200,000 cubic feet of natural gas per day, which the company anticipated should result in a significant increase in revenues.
Hinto increased its Cisco holdings again in July 2013, securing a 100 percent working interest in nine natural gas wells and roughly 4,400 gross leased acres in the area from Pride Ventures. Significantly, those leases included a natural gas gathering system connected to a local pipeline, greatly simplifying the collection and sale of natural gas from existing Hinto  wells.
Overall, the company continues to see positive economics for the production of shallow gas and continues to look for opportunities to increase its land holdings in the Cisco area.
SUMMARY
Hinto Energy is continuing to expand its land holdings in Musselshell County Montana and the Uinta Basin in Utah. To create value for investors, the company is targeting financially distressed assets with existing wells and production as well as significant reserves and new drilling opportunities.
Over roughly two years, the company has increased its land holdings exponentially in the Uinta Basin. Through its reworking efforts, it has been able to quickly bring both oil and natural gas wells into production, creating revenue from sales. Hinto continues to enhance its operations in order to increase production while evaluating exploration opportunities at its properties.
MANAGEMENT
George E. Harris – CEO, CFO, Treasurer and Director
Mr. Harris has been the CEO, CFO, Treasurer and Director of Hinto Energy, Inc. since the fall of 2011 and was the Director of South Uintah Gas Properties, Inc., prior to its acquisition by Hinto Energy. Previously, he was CEO and Director of Asiana Dragons, Inc., a public company (2009-2011) in the telecommunications industry and is the founder of an oil field seamless tubular pipe threading company in Vietnam. He was President, CFO and a Director of China Wi-Max (2008-2009), taking them public on the OTCBB. He was a Senior Vice President at Falkenberg Capital Corporation, a boutique investment bank to the telecommunications industry, with a Merger and Acquisition focus. Mr. Harris' experience includes numerous active C-level roles in several technology and manufacturing startups.
Previously, George was the Chief Financial Officer of Farm Credit Banks of St. Louis. During ten years at AT&T, Mr. Harris held various financial, software development, data systems, financial planning and operational positions. George has been a Certified Public Accountant since 1977 in the state of California, where he worked with Arthur Young and Company, and earned a Bachelor of Science degree in Accounting and an MBA from Pepperdine University.
Gary Herick– Vice President, Financial Advisor and Director
Mr. Herick was a licensed Securities Representative from 1985 to 2011, involved in many different aspects of the business including: IPO's, Retail Accounts, Investment Advisory Accounts, Commodities, Alternative Investments and Venture Capital Funding. He handled accounts as a Registered Investment Advisor specializing in Alternative Investments and Stock Analysis for managed accounts with Herick Asset Management.
Mr. Herick was a weekly guest on Colorado and Company, a TV daily show on NBC affiliate KUSA Denver, as the financial commentator. He helped syndicate the start up financing round for Synergy Resources Corporation (SYRG) an AMEX traded Oil & Gas company, and arranged a Preferred Stock Placement for Colorado Corporation, a green air conditioning company. Mr. Herick was also a Financial Advisor for initial funding for the two successful Burger and Beer Joint restaurants in Miami, Florida producing over 11 MM a year in revenues.
David Keller – VP of Exploration and Development and Director
Mr. Keller is the founder of Powderhorn Energy and has exploration and development experience in most Rocky Mountain Basins. Mr. Keller has extensive experience with high-end geophysical analysis, reservoir modeling, and fracture detection.  Mr. Keller was the former Chief Geophysicist with TTI Exploration Inc. and has worked for ExxonMobil, Reservoir Characterization, Research and Consulting, Amerada Hess, Schlumberger, Unocal, and Marathon Oil Company.
Mr. Keller has a M.S. in Geophysics from the Colorado School of Mines and a B.S in Geoscience from the University of Texas at Dallas. Mr. Keller holds a patent for the Seismic Semblance/Discontinuity Method, a seismic attribute for illuminating subtle stratigraphic and structural features, U. S. Serial No. 08/751,144.
Max Sommer – Production Evaluation and Director
Dr. Sommer has over fifty years experience in operations and management of geological and geophysical exploration activities for oil, gas and minerals in various countries. From 1997-Present, has served as President, Rose Run Energy Company, Inc.  Dr. Sommer has been Vice President, Applied Mechanics Corporation, Vice President of NELX, Inc. and President, MS Oil Company, Inc.  Dr. Sommer has served in executive capacities for a number of domestic and international firms including: Sheffield Exploration Company, MS Oil Company, Inc., MS Consulting Services, and Intercontinental Energy Corporation. He has also served in Senior Geologist and Geologist positions for Mobil Mediterranean and West Africa, Mobil Oil Libya, Lapidoth Oil Company, and with Dr. Lauge Koch Expeditions to Greenland. Dr. Sommer was educated at the University of Basle, Switzerland, 1950-1955 where he earned a Ph.D. Degree in Geology – Paleontology, 1955.